After a brief nap or two the flight from Honolulu arrived in Phoenix on time. As the plane was landing I was thinking I probably should have scheduled a stop in Phoenix to watch the championship NASCAR race.
I had a scheduled two hour layover in Phoenix. Apparently American Airlines doesn't understand the words pandemic or social distancing. They literally had hundreds (maybe a thousand) travelers jammed in the same area with 4 or more flights boarding at the same time. There literally wasn't any standing room.
The arriving plane was a bit late, but while I was waiting I knew something wasn't quite right as it was taking longer than usual to clean the plane. There was a mechanical issue and the captain didn't want to board the plane until it was fixed in the case they needed to make an equipment change. After nearly an hour the issue was fixed and I boarded the plane.
This plane looked a bit dated. It even had the old headphone jacks. At least it was a short flight. They did offer drinks in first class, but no snacks or food.
I arrived in Austin about an hour late (57 minutes when the doors were opened). Luckily my bags were the first off the plane and I called the parking lot shuttle.
By this time I was starving (no real food in a long time), so I found a place with 5 star reviews…. JNL Barbeque. On my way I hit a stick in the road which jammed into a piece of rubber in front of my left rear tire and was making a horrible noise. Luckily it was only noise and no real damage. As my tire pressures were low I stopped at a Discount Tire to get a little air.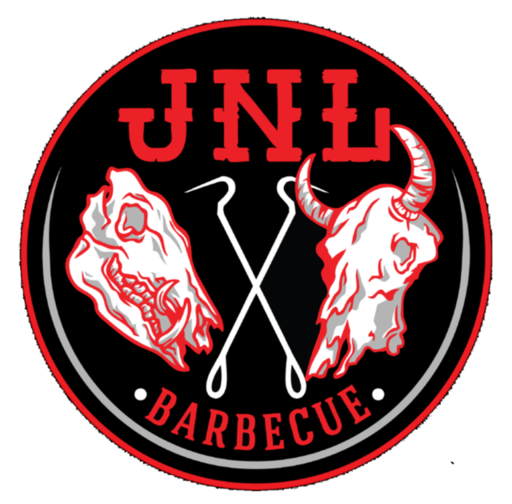 JNL Barbecue | JNL Barbecue
JNL Barbecue is barbecue trailer The Buzzmill located off Riverside Dr. near downtown Austin, TX. We specialize in smoked meats. Contact us for BBQ Catering.
This had to be the most tender brisket I ever had. The crust could have used a bit more pepper, but it was still excellent. The ribs were also fall off the bone. The pinto beans were also delicious. I highly recommend this place.
I drove for about two hours to Houston without excitement.